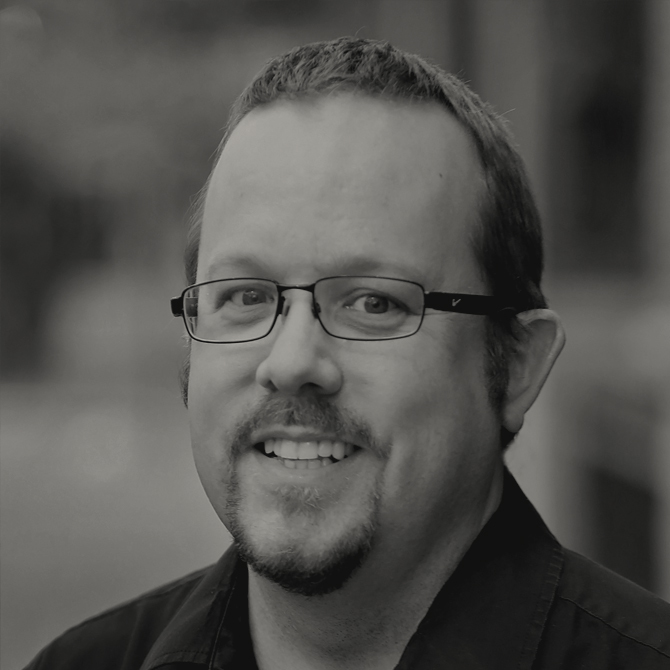 Rob is a seasoned designer and art director with over 20 years of experience in digital marketing and advertising. He's also a published children's book illustrator and an avid Star Wars fan – just take a look at his Jeep.
Recently, as a creative director at a major automotive marketing and SaaS company, Rob co-led a cross-country marketing creative-services team. Over the course of five years, his accomplishments include executing two complete rebrands; leading partnership branding initiatives with General Motors, Cadillac, Infiniti, MINI, and Volkswagen; managing B2B audience-engagement campaigns; directing corporate video projects; and working closely with company executives on high-level keynote presentations and event branding. Rob has also executed strategic branding and design projects for Samsung, World Vision, The Museum of Flight, Starbucks, Focus on the Family, Cobalt, Amazon Web Services, and the Microsoft Inspire and Microsoft Ready conferences.
Rob is a graduate of Seattle's School of Visual Concepts. When he isn't polishing pixels, you'll find him admiring the epic view of Mount Rainier from the small town of Orting, where he spends time with his wife and kids and also volunteers as communications director for the future Orting Community Center.
Contact Rob Christianson